STOUFFVILLE SKATING CLUB COACHES
When choosing a coach there are several things to consider; cost, availability and qualifications. Feel free to make inquiries to assure that you have all the information you need to make an informed decision.
Cost
Coaches rates will vary based on qualifications and experience. On average you can expect to pay anywhere from $10.00 - $16.00 for a 15 minute private lesson. Keep in mind that rates will vary if there is more than one person in the group (semi private or group instruction) and length of the lesson (10 minutes, 15 minutes, 30 minutes or more). If you are unsure and are shopping around, be sure to ask the coach for a fee schedule before committing to any lessons.
Availability
Check to see if the coach is available on the sessions you are planning to skate on. If you are interested in a specific coach, check their availability first and then try to skate on those sessions. If skating on a certain day is more important, register for the session and then check with the coach.
Intermediate and Senior skaters, please note that our male dance coach/partners are available as follows:
Danny Mon and Tues. Please be sure to select the session your dance coach/partner that you will be testing with is available. If you are unsure please check with your coach for more details.
Qualifications
All coaches are required to be registered with Skate Canada, the governing body of skating in Canada. This insures they are qualified as coaches, have current first aid and are insured. The standard qualification levels are mandated by the Coaches Association of Canada and are based on the National Coaching Certification Program (NCCP). Coaches are designated through certification as CanSkate coaches or NCCP Levels (1,2,3,4,5). As a point of reference you need to be Level 4 to coach at an Olympic game. Coaches are also required to participate in the Coaches Education Program (CEP). In this program they are rewarded points for participating in various types of activities such as Leadership, Continuous Education, Seminars, Conventions, workshops, planning, etc. Every two years the Coaches are rated Gold, Silver or Bronze based on the points they have accumulated.
Please contact our Coaches directly (contact info listed below) to find out their availability on your preferred sessions.
STARSKATE COACHES
Experience
Years of Coaching
20+ years in Canada & US
Coaching Experience:
Gold Test Coach - Freeskate, Skills, Dance
Provincial Level Competitive Coach
Ice Show Choreographer
Session Coordinator - Canskate & Starskate programs
Coaching Certification:
NCCP National Level Coach
Level 3 Certified Singles
Level 2 Certified Dance
Starskate 1 - 5 Coach/Assessor
Starskate 6 - Gold Coach/Assessor (in progress)
Power Edge Specialist Coach
First Aid & CPR Certified
Coaching Philosophy
As a coach, having the privilege to be a part of a skater's journey is very rewarding. I believe in the progress and effort of all athletes from grassroots to high performance with an understanding that a strong desire coupled with a belief that you can achieve allows you to become the best version of yourself both on and off the ice.
Professional Achievements:
Bachelor of Science, Psychology
Skate Canada Professional Development courses - on going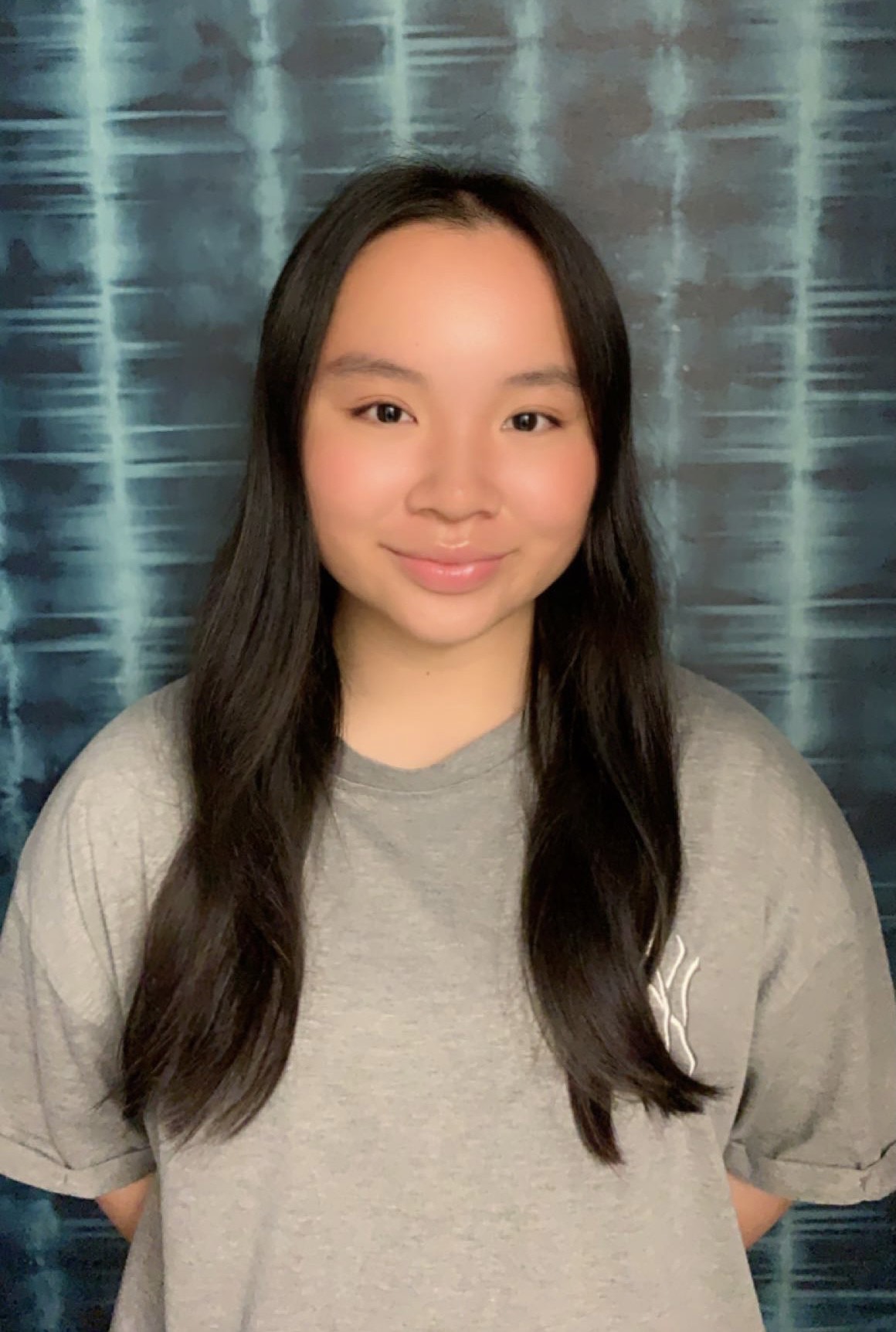 Kayleigh Cheung
kayleigh.cheung.0405@gmail.com
647-646-5058
*Available to coach all levels Canskate through Gold skaters
Experience
Years of Coaching
1 year
Coaching Experience:
Coaching Certification:
Skate Canada regional trained
Coaching Philosophy
Inspiring skaters and helping to grow their love for the sport; pushing skaters to be the best they can be, while making sure they are enjoying every moment on the ice. I want every skater to feel important, cared for, and worth it. I want to help skaters develop character traits and life skills that they can take with them beyond the rink.
Professional Achievements:
national and international competitor
2 time junior worlds competitor (2020 - 5th and 2022 - 6th)
2 times national medalist
2020 junior national champion
completed quad gold test achievement and diamond dances
Experience
Years of Coaching
4 years
Coaching Experience:
She became a certified regional coach while in high school before taking some time away from the sport to attend university. Upon her return to her hometown, she joined the Port Perry Adult synchronized skating team and began coaching again at the Woodville club.
Coaching Philosophy
For Kirsten, it is a privilege to work with children and youth, to teach them to skate and to watch them grow and improve. She cherishes the relationships and sense of community, unique to skating clubs. Coaching is her passion and she is very grateful to have the opportunity to do what she loves.
Professional Achievements:
Some highlights of her skating career include completing her gold skills, and dance tests.
CANSKATE COACHES
Experience
Years of Coaching
16 years
Coaching Experience:
Coaching for the past 16 years with the Town of Whitchurch Stouffville and various other Learn to Skate Programs
Working with Stouffvillle Hockey Association for 5 years with Edges Program.
Coaching with Stouffville Skating Club
Coaching Philosophy
Skating has been a passion of mine most of my life. Although every skater's individual goals are different, my goal is for all my students to develop that same love for the sport. Sports give many positive values and I want to share that with my students. I value every athlete equally, no matter their age, ability, and experience. Skating is a journey, and I want my skaters to be confident and proud of their accomplishments and to look back at their time on the ice with a fondness.
Experience
Years of Coaching
4 years
Coaching Experience:
I am so excited to be back the Stouffville Skating Club! I figure skated here for 15+ years at the Stouffville Skating club and then moved onto to the Peterborough Skating Club when I went to university. I achieved triple gold status in skills, interpretive, and dance also reaching senior silver level in free skate.
I have been a certified CanSkate coach for four years now and this will be my second year here at the Stouffville skating club. Looking forward to another great season!
Coaching Philosophy
I am currently a master's student at the University of Toronto and will be a teacher come next year! I have a passion for working with children and I love that I can combine my passion for skating too!.

Rachael McCulloch
rachaelmcculloch95@gmail.com
*Available to coach all levels Canskate
Experience
Years of Coaching
4 years
Coaching Experience:
I volunteered as a PA between 2008 and 2012, and loved it so much that I became a CanSkate Coach in 2018. I began as a skater at the Pickering, Ajax ,Scarboro and Carleton University Skating Clubs, where I competed as a synchro skater from 2006-2014!
Coaching Certifications:
- First Aid and CPR certified
Alicia
aliciahcm927@gmail.com
*Available to coach all levels Canskate
Experience
Years of Coaching
Coaching Experience:
Coaching Philosophy
Skating has always been a passion of mine, as is teaching children and seeing them grow. Having worked with children as a skating coach and scouter, working with children and motivating them to do well creates a sense of pride, and fuels my passion. Being able to share my love for figure skating is an opportunity I am grateful for.
Experience
Years of Coaching
40+ years
Coaching Experience:
CanSkate
StarSkate - All Levels
Adult Learn to Skate
Coaching Certification:
Coaching Philosophy
To bring fun into the sport while still learning how to be the best skater you can be!
Professional Achievements
Was a National Competitor and Medalist in Dance
Achieved Gold in Dance, FreeSkate and Skills