Congratulations Skaters! What a fabulous show.
The Office is now closed for the summer. To contact the office please send an email and it will be answered within a few days. The voicemail will not be picked up.
A link to the photo proofs has been emailed. To place your order email julianna.williams@rogers.com.
It is not too late to order a DVD just email phil.talledes@pntcreative.ca.
We were Snapd! Thank you Snapd for all your support.
Registeration starts online on August 1, 2018.
Have a great summer!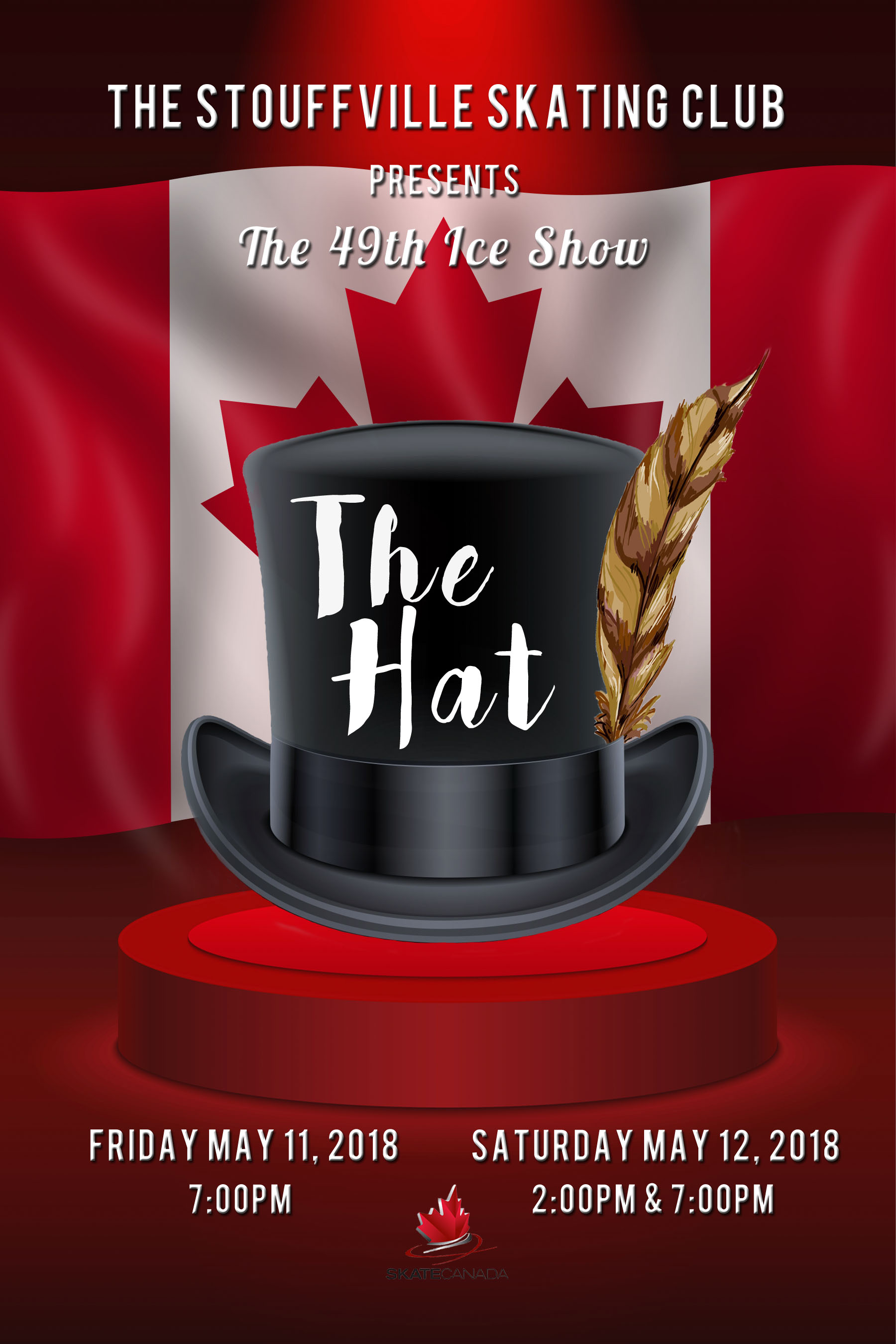 We are very excited to announce the theme for
The Stouffville Skating Club's 49th Ice Show.
"The Hat" features the sights, sounds
and theatrics of Cirque du Soleil and
wonderfully Canadian Artists and Traditions
found from coast to coast. This family
friendly show will warm the hearts of
young and old.
2018/2019
SKATING SCHEDULE
Registration starts online Aug 1st!