Thank you for your continued support.
Registration for Winter 2019 is now full and closed.
Mark your calendar:
Registration for the 2019-2020 season opens
Aug1st at 8:00am.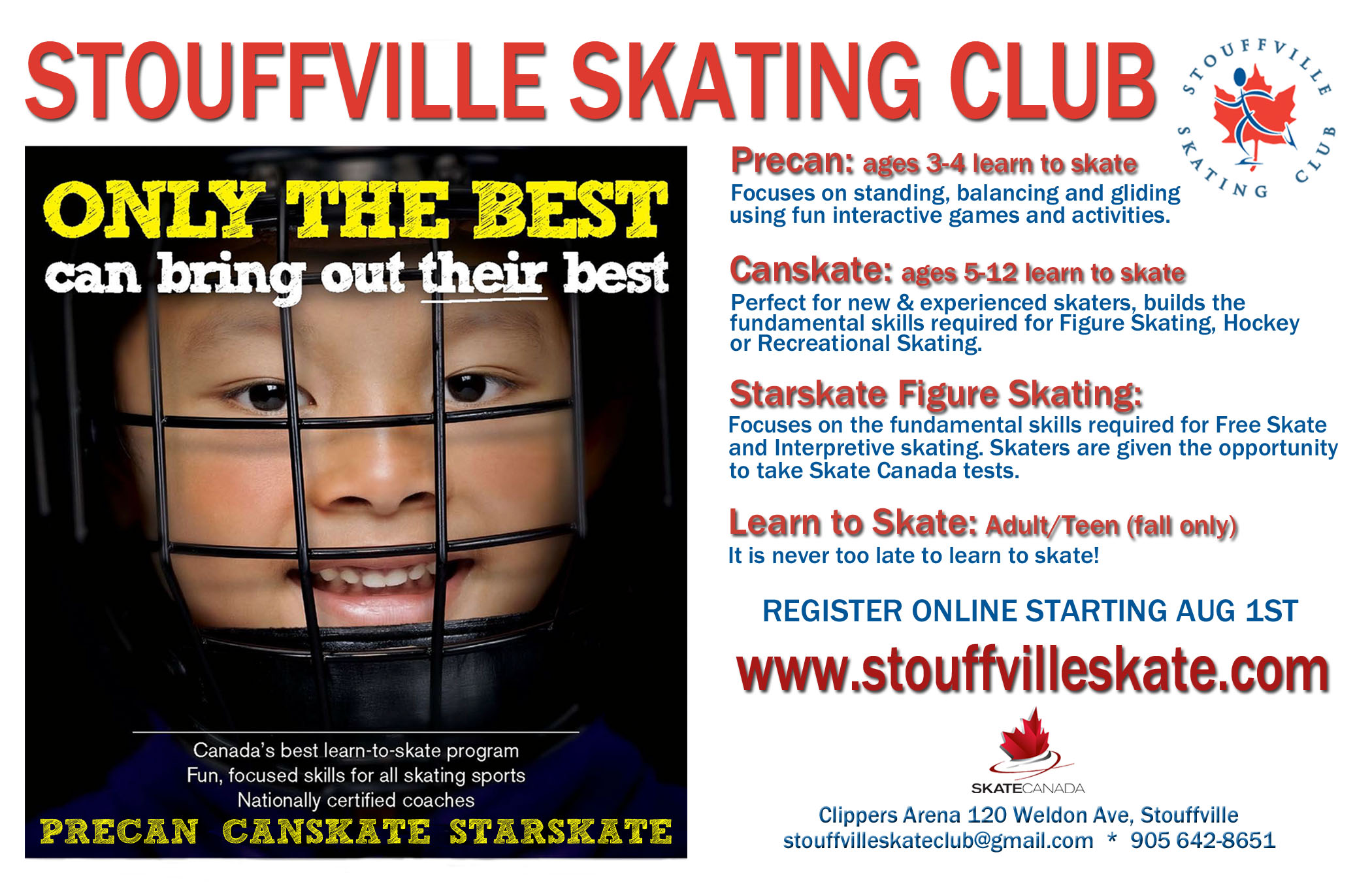 Welcome to Canskate! The following link details the skills required for each of the 3 ribbons in each of the 5 badges in Canskate. Badge 6 is part of our Junior program.
2018/2019
SKATING SCHEDULE
Registration starts online Aug 1st!