---
JOIN US FOR OUR
ANNUAL GENERAL MEETING
Our AGM will take place virtually this year on Monday June 15th at 7:00pm. We invite you to join our zoom meeting to hear a summary of the past year and a bit about what we are doing to plan for next year. We will be voting in next year's executive and are looking for people to get involved. Email the office at stouffvilleskateclub@gmail.com for more information and the secure link to attend.
The Stouffville Skating Club Team
---
Welcome Legacy Members!
Please follow this link and fill out our form to be part of the 50th Ice Show celebration!
Link to Legacy Member Questionnaire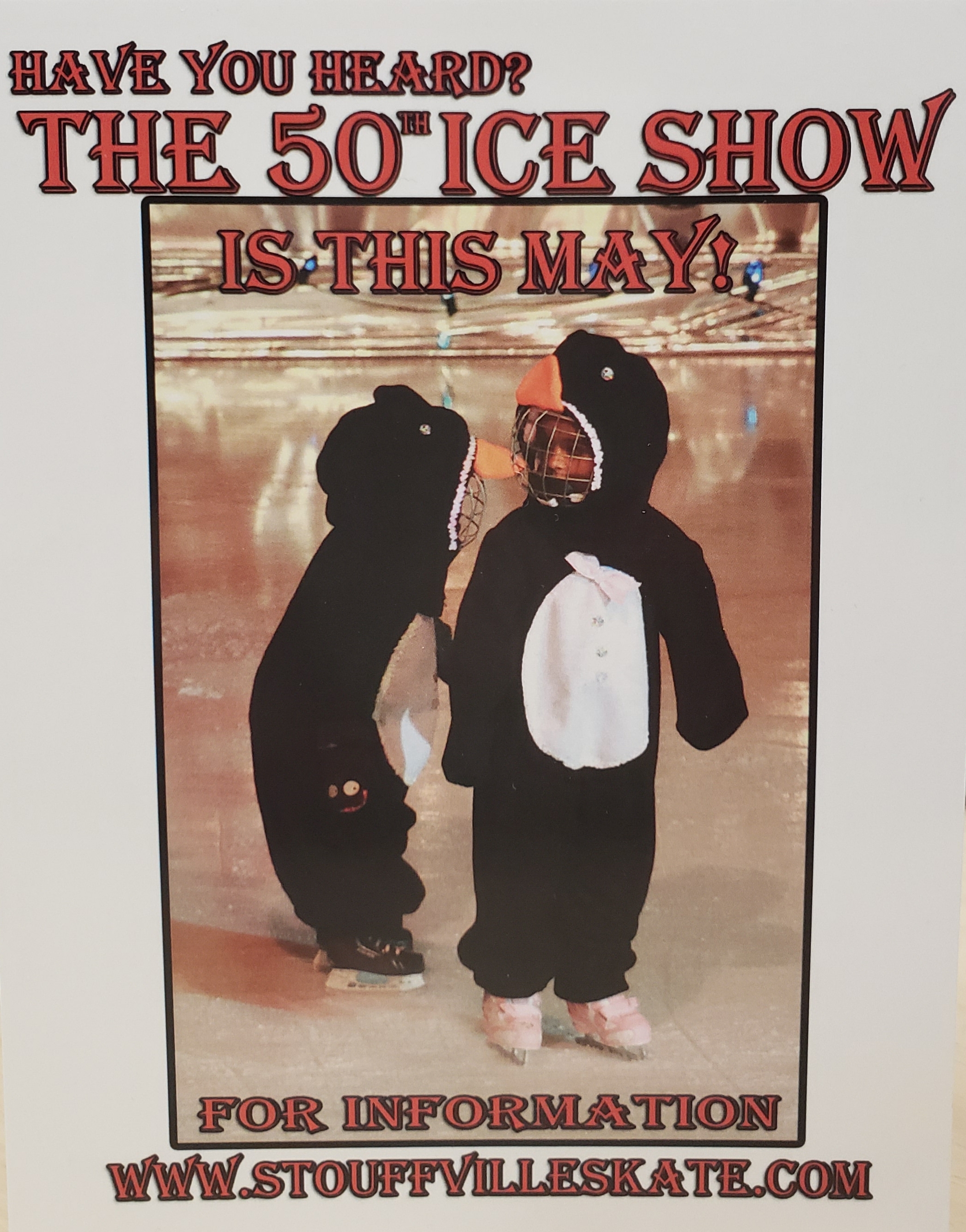 The Stouffville Skating club
50th Ice Show
May 2020!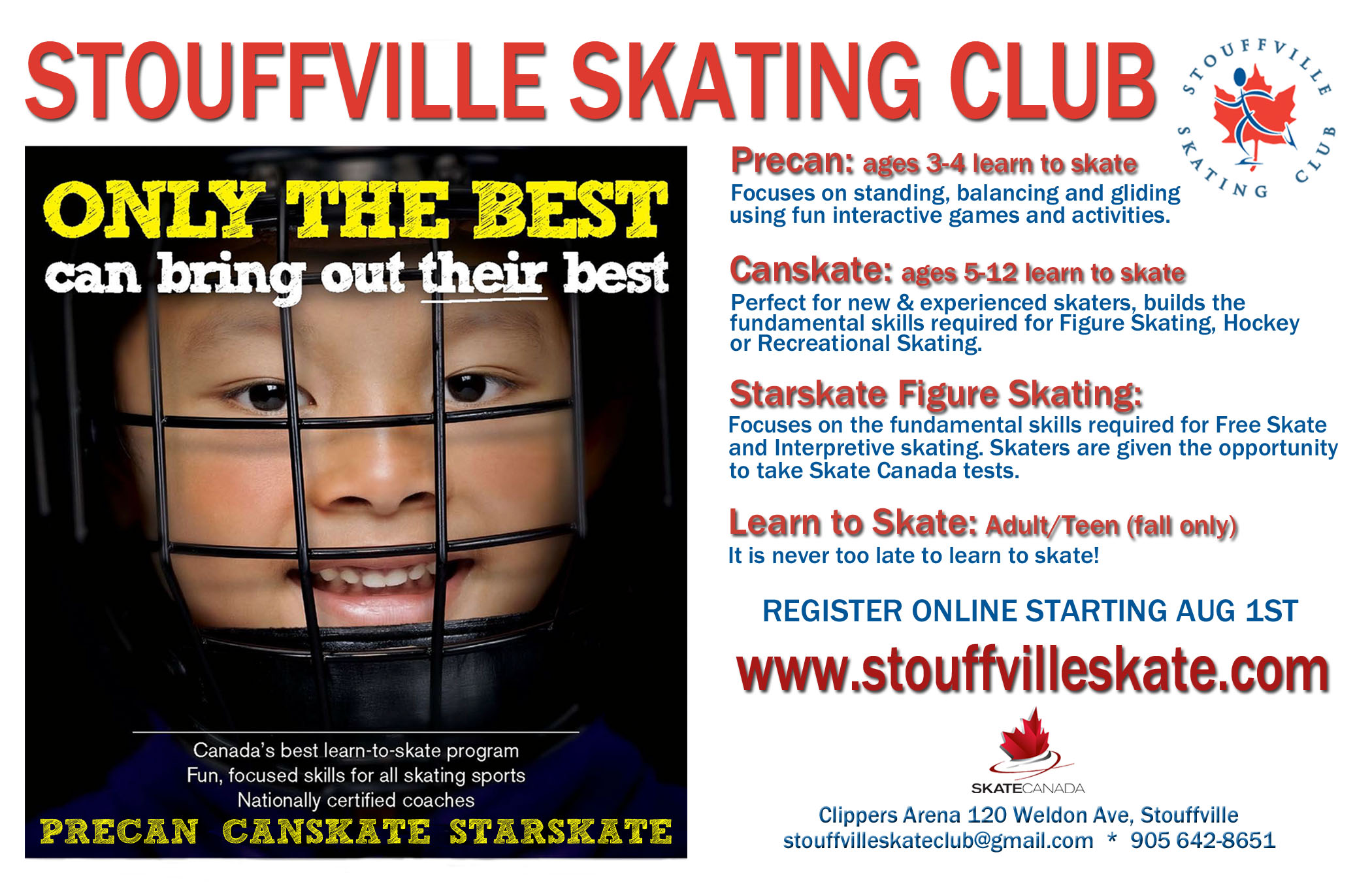 Welcome to Canskate! The following link details the skills required for each of the 3 ribbons in each of the 5 badges in Canskate. Badge 6 is part of our Junior program.
2019/2020
SKATING SCHEDULE