---
End of our Season
We hope this finds you well and staying safe. The past two weeks have brought unprecedented changes to all aspects of our lives. What we hoped would be a short break from the rink has turned into the end of our season. It is not how any of us wanted to end the year, especially the cancellation of our 50th Ice Show but it is essential for the safety of everyone. We hope to reschedule the Ice Show for next year and will send out more details when we have them.
We will be issuing a full refund for the Ice show and giving a refund for the missed last few weeks of skating. An email was sent out with more details please ensure you have opted in to the emails so you don't miss any information.
Registration is set to open August 1st and we look forward to seeing you back at the rink in the fall.
The Stouffville Skating Club Team
---
Welcome Legacy Members!
Please follow this link and fill out our form to be part of the 50th Ice Show celebration!
Link to Legacy Member Questionnaire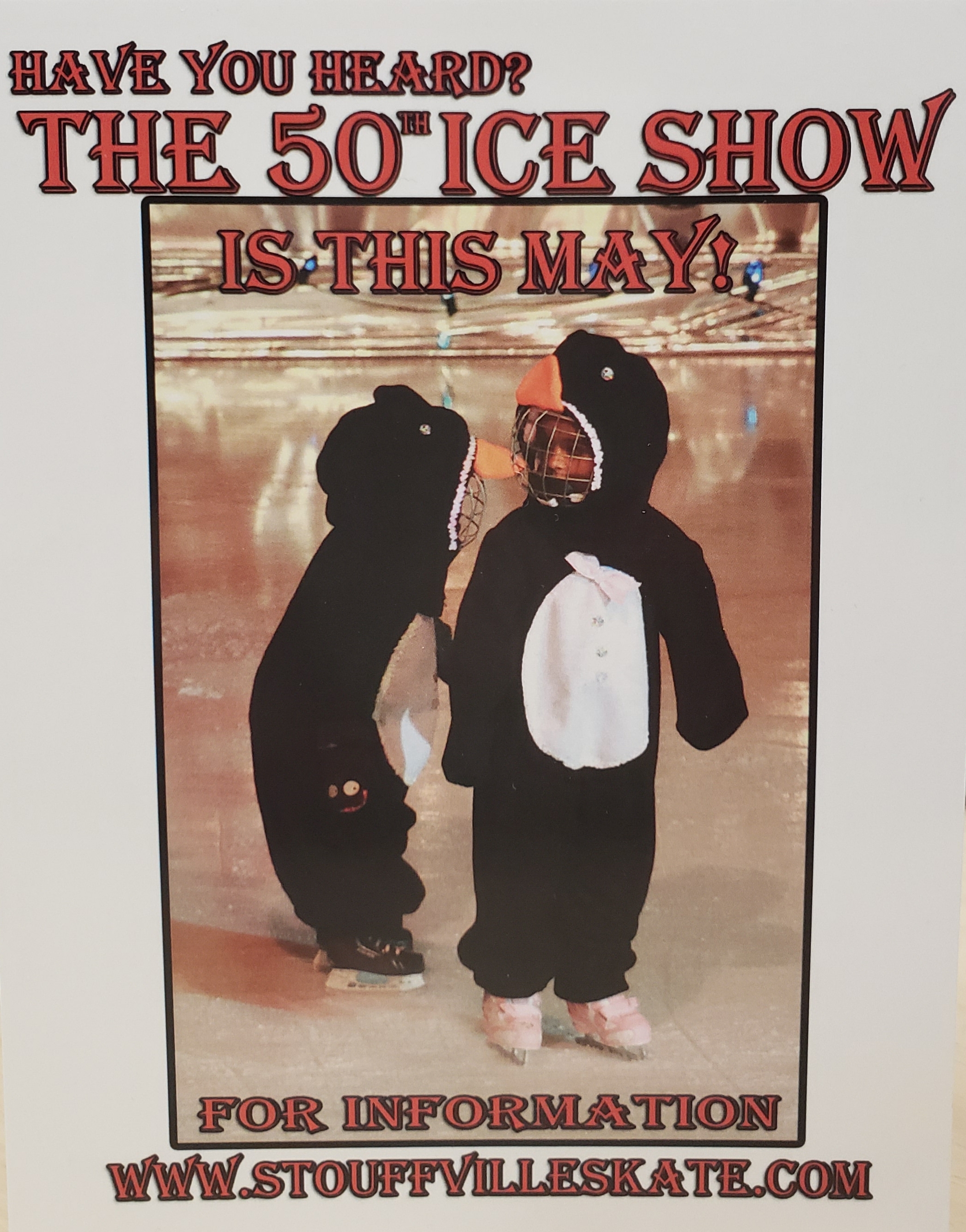 The Stouffville Skating club
50th Ice Show
May 2020!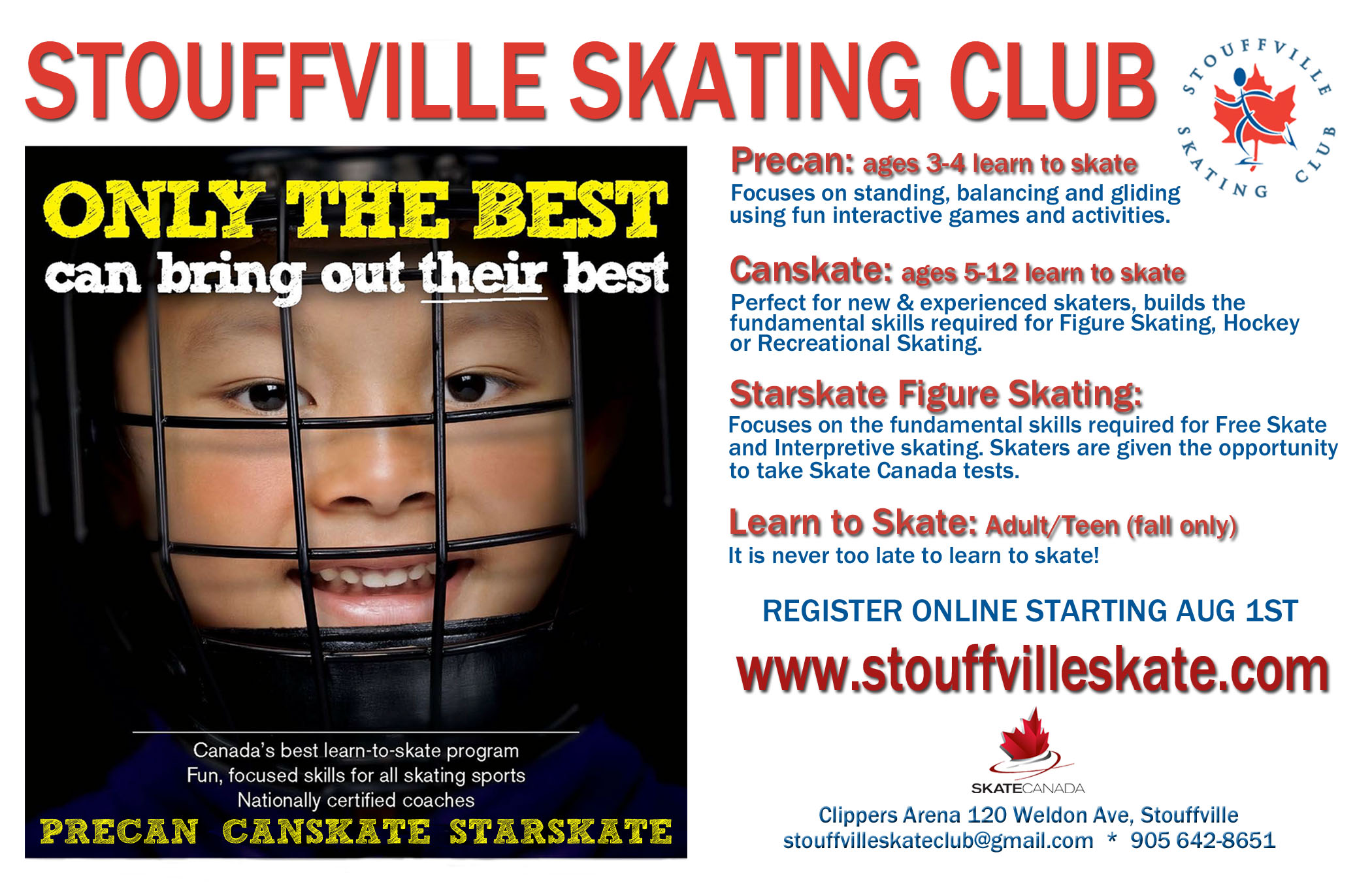 Welcome to Canskate! The following link details the skills required for each of the 3 ribbons in each of the 5 badges in Canskate. Badge 6 is part of our Junior program.
2019/2020
SKATING SCHEDULE