Stouffville Skating Club
Annual General Meeting
Monday June 10th 7:00pm
Clipper's Arena large boardroom
Everyone welcome, come learn more about the club and how it runs.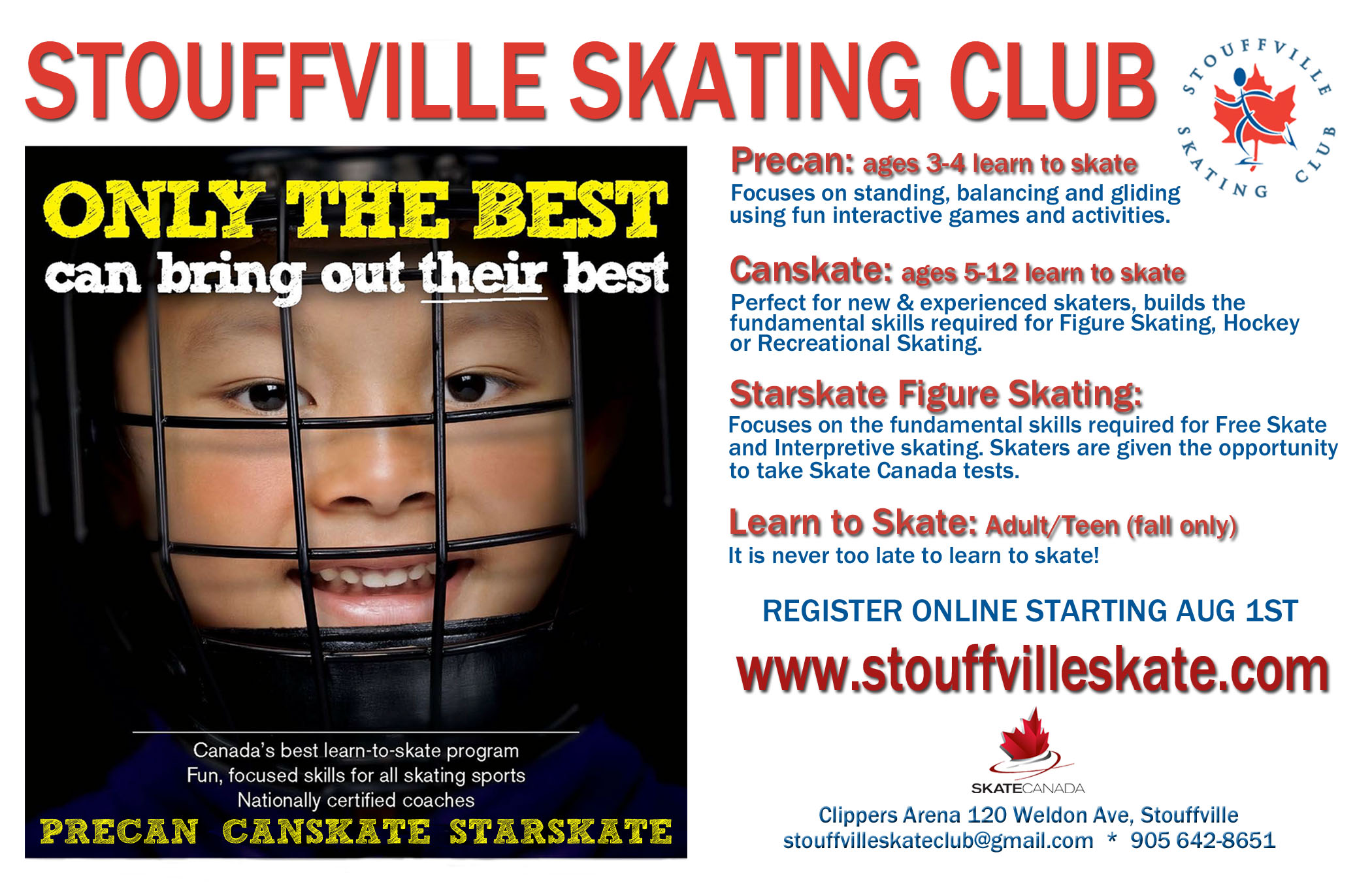 Welcome to Canskate! The following link details the skills required for each of the 3 ribbons in each of the 5 badges in Canskate. Badge 6 is part of our Junior program.
2018/2019
SKATING SCHEDULE
Registration starts online Aug 1st!