Welcome Legacy Members!
Please follow this link and fill out our form to be part of the 50th Ice Show celebration!
Link to Legacy Member Questionnaire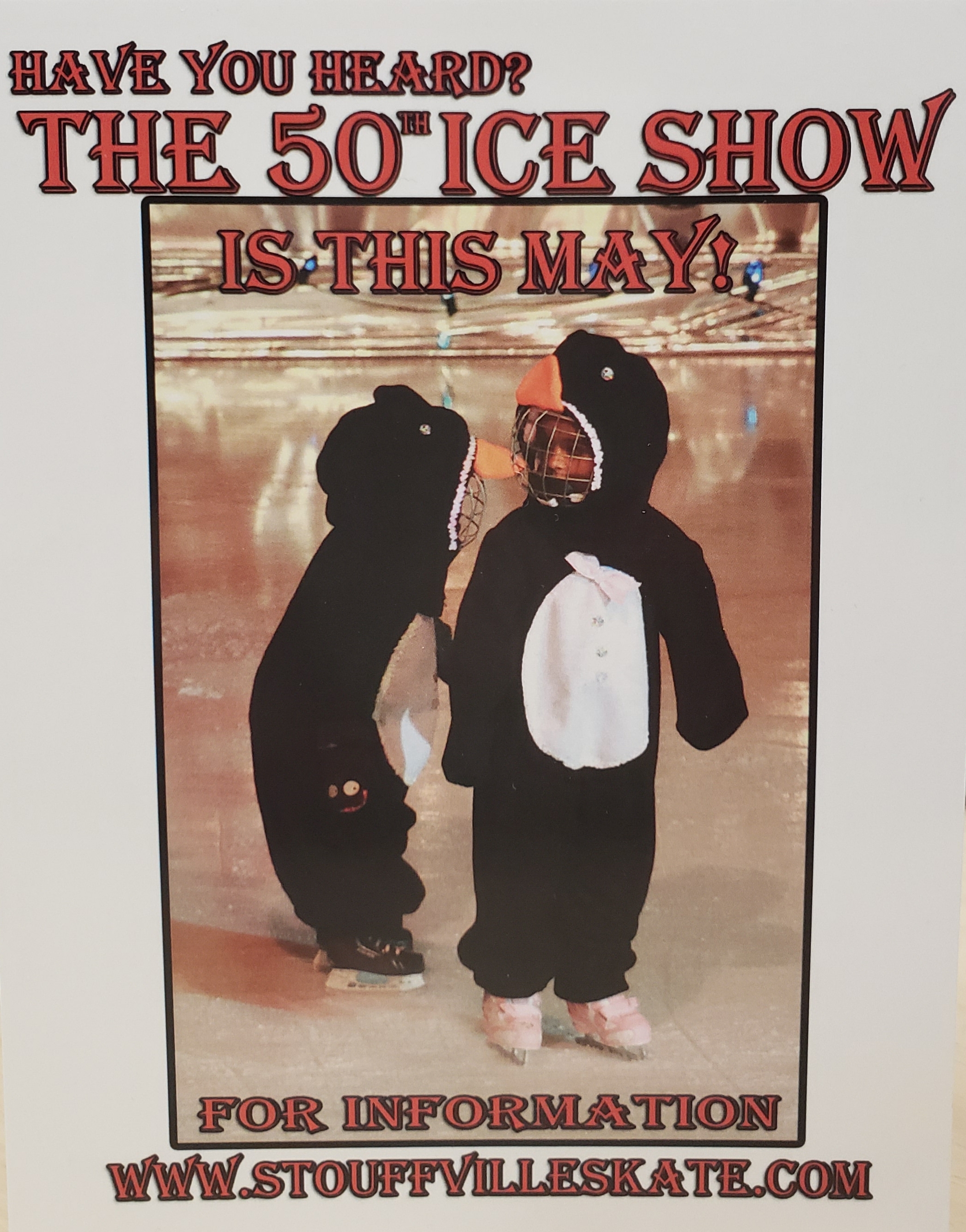 The Stouffville Skating club
50th Ice Show
May 2020!
Registration starts Oct 22, 2019 and will continue until Dec 15th. Winter Only skaters will have an opportunity to register in January.
The Ice Show is open to all skaters from Precan to our Senior Figure Skaters. It is a full production with Choreography, Costumes and Professional Lighting!
If you have any questions watch for us in the lobby or stop by the office.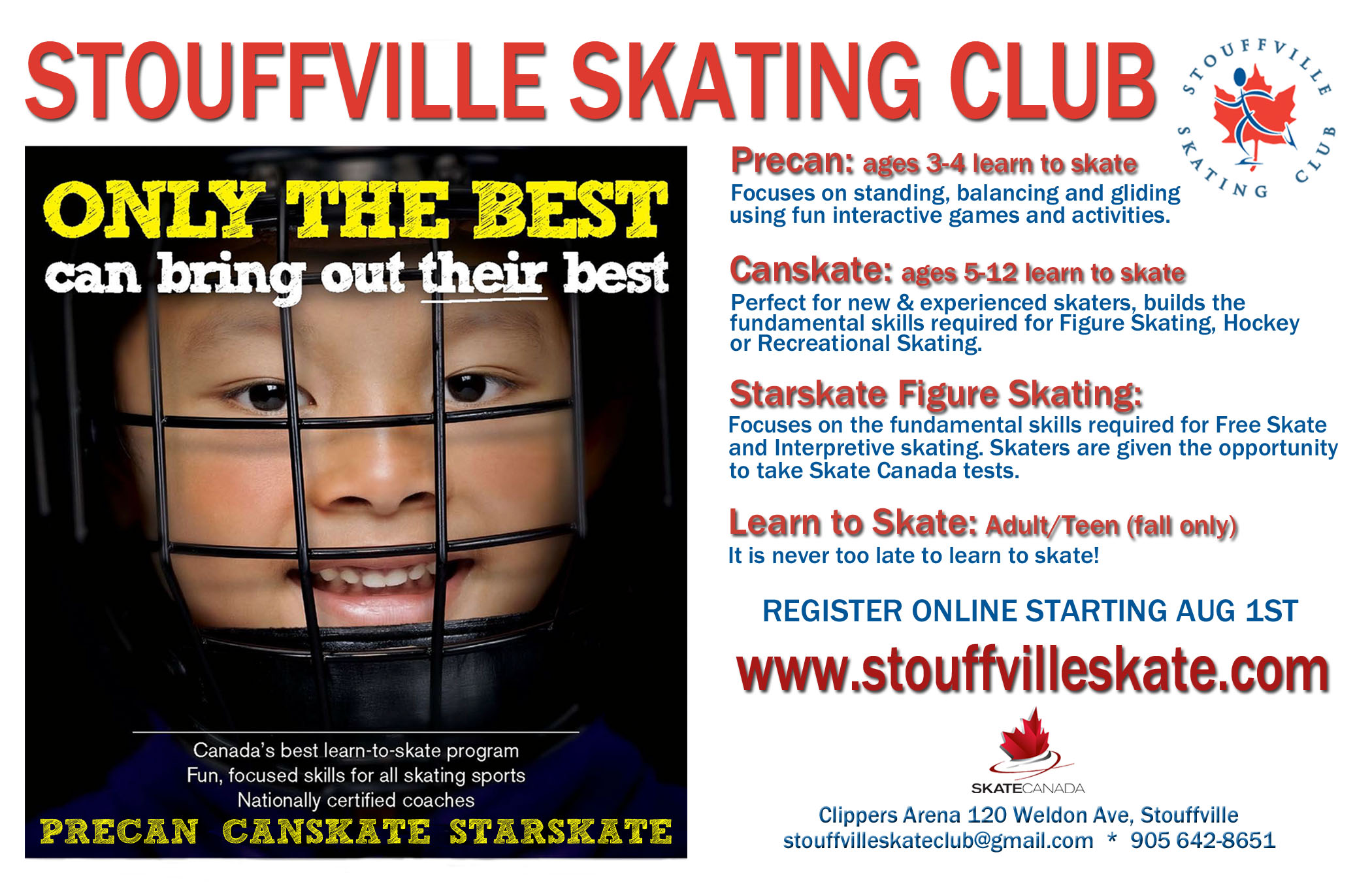 Welcome to Canskate! The following link details the skills required for each of the 3 ribbons in each of the 5 badges in Canskate. Badge 6 is part of our Junior program.
2019/2020
SKATING SCHEDULE