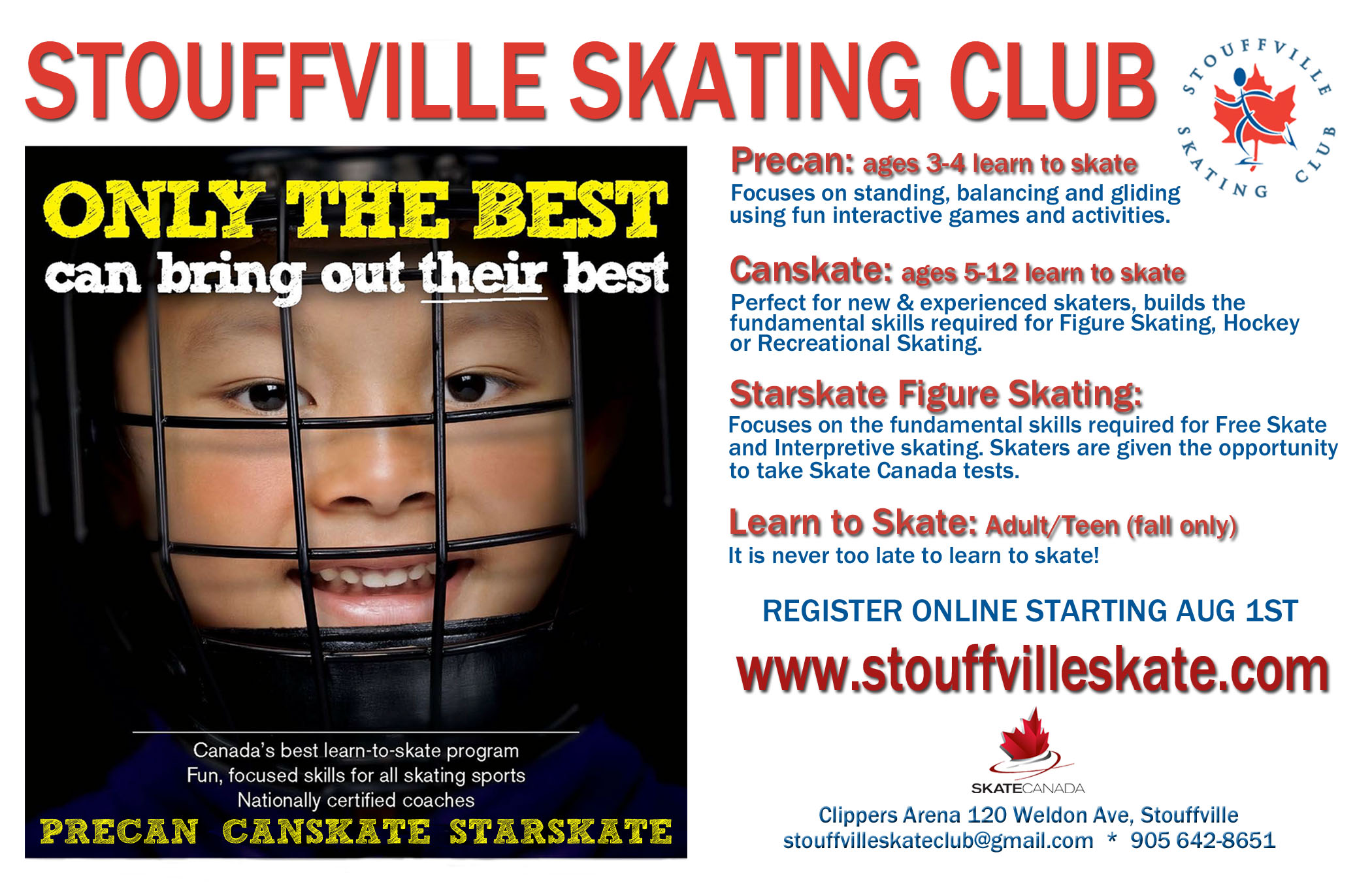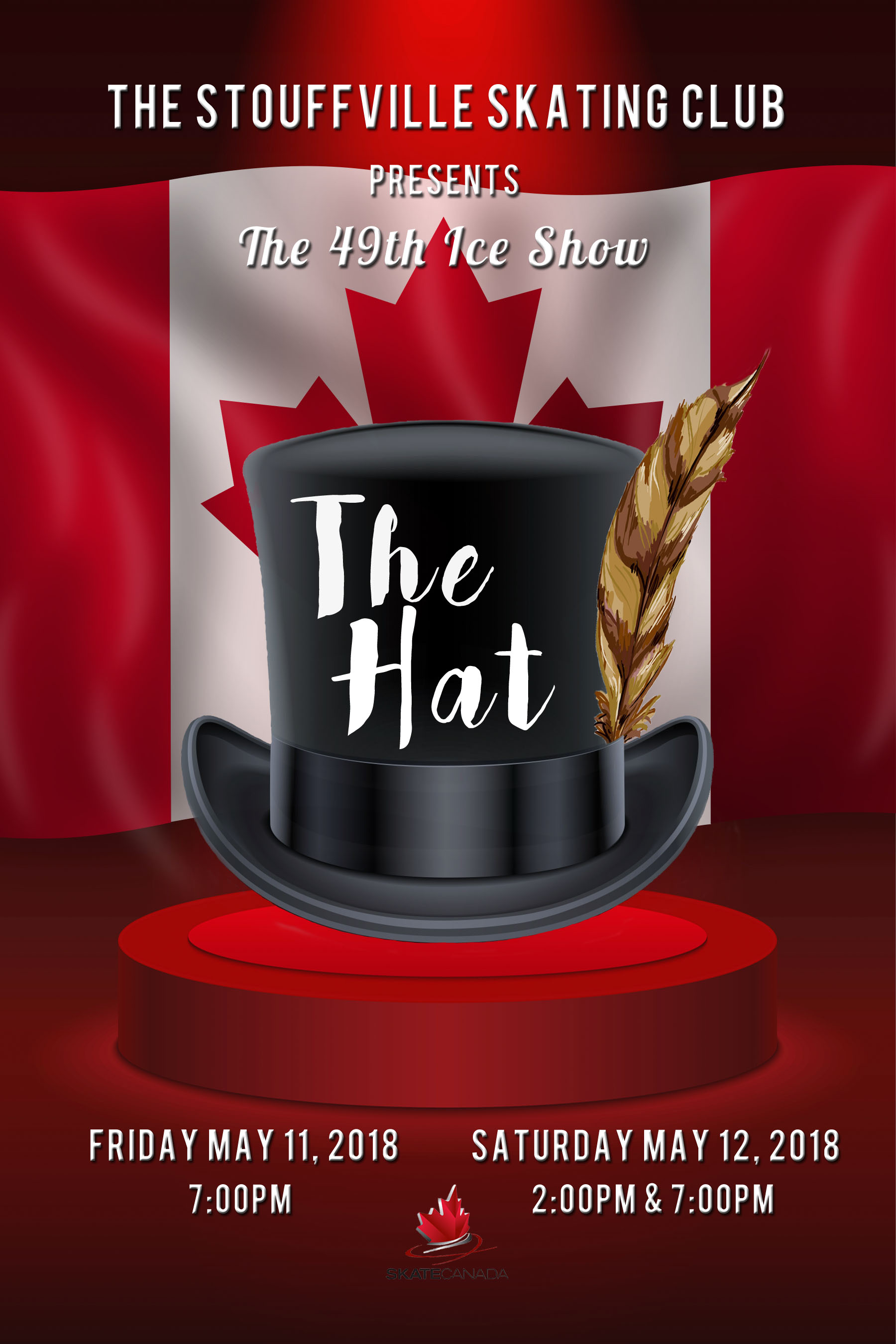 We are very excited to announce the theme for
The Stouffville Skating Club's 49th Ice Show.
"The Hat" features the sights, sounds
and theatrics of Cirque du Soleil and
wonderfully Canadian Artists and Traditions
found from coast to coast. This family
friendly show will warm the hearts of
young and old.
2018/2019
SKATING SCHEDULE
Registration starts online Aug 1st!