Canskate and Precan Winter 2019 Sessions are now full. Most waitlists are full please do not call or come into the office. The waitlist is completely automated and we would like to keep a positive work environment in our office. Registration opens every year on August 1st and sessions fill quickly. If you wait until the last moment to register you will not get in.
If you are on a wait list:
Please make sure you have not opted out of our emails or you will not get notification that is a spot is open for you.
When a spot opens the next person on the list will automatically be sent an invitation to register. You will have 4 days to register, after which the spot will automatically be offered to the next person on the wait list. Once you are registered for a spot you will be removed from all other wait lists.
If you have registered for another session and are moving to the spot you were on the wait list for, please email the office so we can transfer you to the new spot.
The only way to get on the wait list is for you to add your skater to an open spot on the wait list.
Check back regularly to see if spots on the list have opened up.
The office can not add you to the wait list or change your position on the wait list. Please be respectful.
Being on the wait list does not guarantee you a spot.
Registration opens August 1st for all sessions. To avoid disappointment please register early and for both fall and winter at the same time if you want to skate the full year.
We can only have a certain number of skaters on the ice to ensure everyone's safety and there is no more available ice time to add more sessions.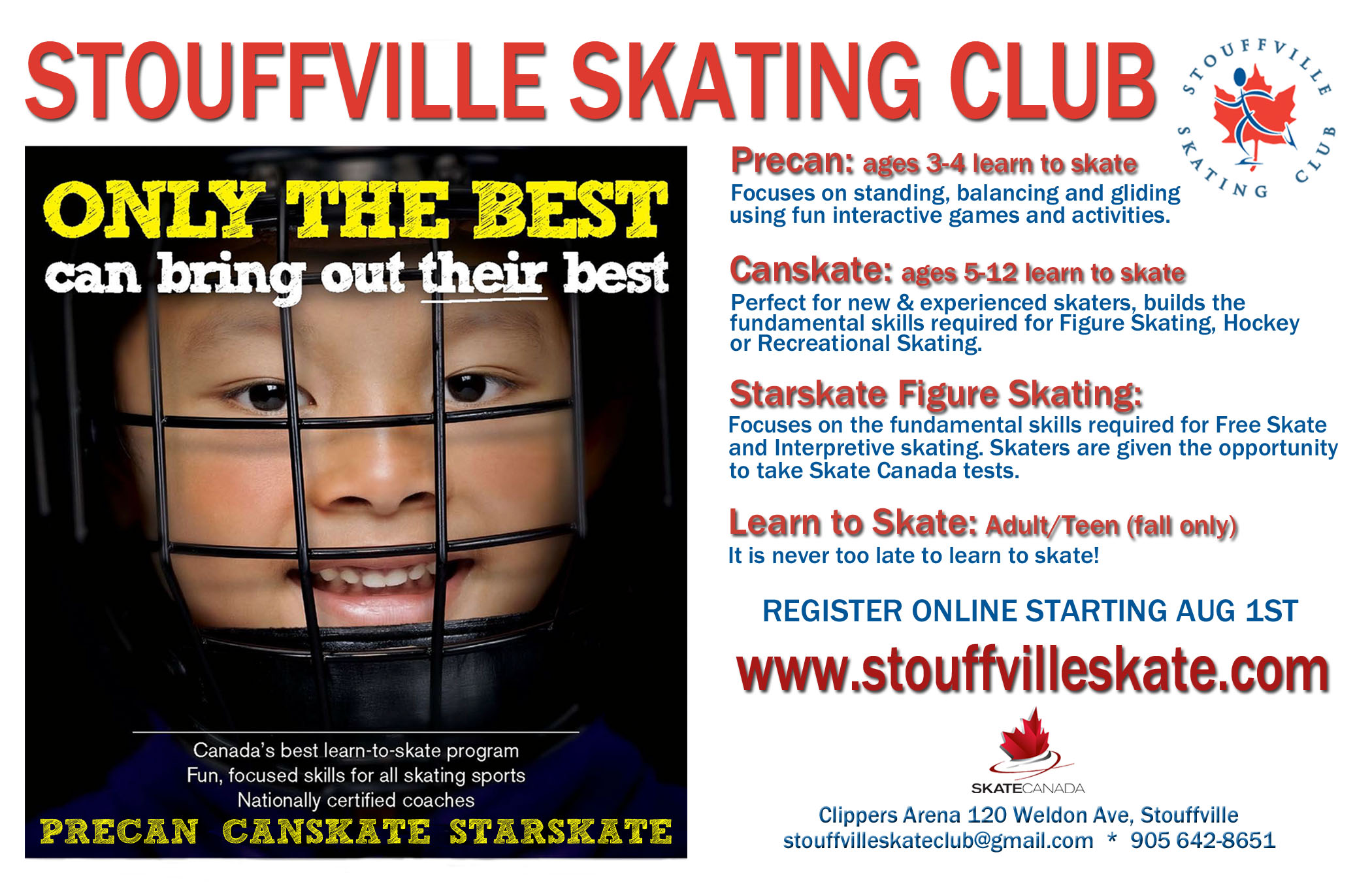 Welcome to Canskate! The following link details the skills required for each of the 3 ribbons in each of the 5 badges in Canskate. Badge 6 is part of our Junior program.
2018/2019
SKATING SCHEDULE
Registration starts online Aug 1st!